Vampire & Werewolf Bosses-
Mogster and Raist went all out for the Vampire and Werewolf expansion. Adding a Werewolf Boss and Vampire Boss, as a partial Peerless. Players will need to complete a short quest chain to gather the ingredients needed to get the key to Dorval's Lair, or to Gramen's Lair. Typical Peerless loot is available on each boss. Bring your friends though!
Players do not need to be a vampire or a werewolf to battle either boss, so they can be accomplished by themselves.
---

(Thumbnail caption: The Werewolf Boss, Dorval stands ready to eat you up with huge, pointy teeth!)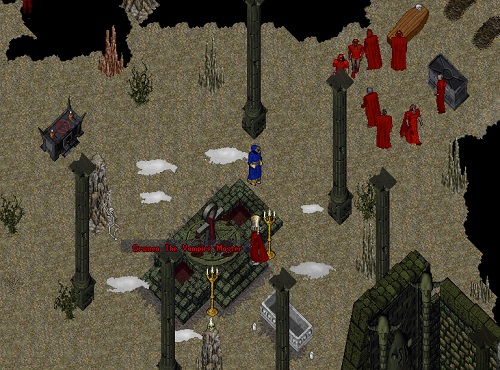 (Thumbnail caption: Gramen is waiting to take a bite out of your life!)