Voting-
Please take a few minutes everyday to click the vote links. Thanks for your time, everyone here at The Expanse appreciates your efforts in helping to keep our shard visible to potential new players.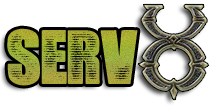 Click on the Thumbs Up in the Shardlist for The Expanse.
.
Direct Link, just click the Vote button.
Direct link, vote is automatic.
Direct link. Checkmark that you're not a Robot and click Vote.